I'm excited to spend my year as a Fellow at the Center for Information Technology Policy exploring and testing ideas about how broadband technology – particularly mobile wireless services – can and should be used to build strong local communities.

I have always been interested in how seemingly simple improvements to the existing way of doing something can make a big difference. As I was heading off to become an undergrad, I received a patent on new type of plastic bottle for dispensing thick liquids, such as ketchup. I figured that every extra little bit that people could get out of the bottom of ketchup, lotion, shampoo, and salad dressing bottles would save consumers a little money and add a little bit of convenience. For a variety of reasons that I'd be happy to discuss more in person, the plastic bottling industry did not shower me with royalties.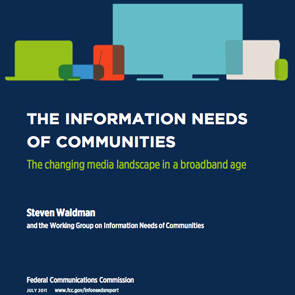 Nonetheless, my belief that existing technologies can be adapted and improved to better serve people's needs persists. In addition to my work with CITP, I am Special Counsel in the Broadband Division of the Wireless Bureau at the Federal Communications Commission. The most personally meaningful role I've had at the FCC was being a member of the team that drafted The Information Needs of Communities report. I was focused primarily on the Wireless and Diversity chapters. This project gave me the opportunity to examine how people across the U.S. and world are adapting mobile technologies to meet their local needs and think about how government, for-profit companies and the non-profit sector can support these innovations.
In this space, over the next year, I hope to explore a variety of ideas about mobile technology, community building and civic engagement.
[Editor's note: You can read Jeff's full bio, and the bios of our other Fellows, on our CITP Fellows page.]